This is probably the most important and daunting project I've ever taken on. All of my past Aghs rankings were based on criteria that I made myself. Part of it was scientific, but part of it was also subjective.
Taunting in Dota 2 is a very important aspect of the game. Some might say, it's more important than the game itself. The mindset that goes into taunting your enemies, can have an effect on your real life. Therefore, knowing which taunt to equip and which heroes to avoid, can be the difference between life and death.
That is why I have created this fool-proof power ranking. Some might disagree with where each respective taunt should be in the list, but just remember that tens of thousands of hours have been put into the meticulous research required to create this. As a result, just know that this list is correct in every aspect. If there is a mistake, even a typo, it was fully intended. I'd like to thank Elon Musk for helping me develop the criteria needed to come to the proper conclusions, as well as my boy bukka for translating this data to the website itself. Thank you for reading, and thank you for taking taunting in Dota 2 so seriously.
Labels: The following will help you understand what you're looking at.
Uptime: This basically means how long of a period your taunt goes on for vs how much time it is on cooldown.
Boots Icon: This is green if you can use the taunt while moving. As you might imagine, taunts that cannot be cast while moving are rated quite poorly by comparison.
Videos: All videos are in webm format and should be viewable on any device. We've included "Autoplay" and "Mute video" toggles at the top left in order to enhance you viewing experience.
Scoring Criteria:
Flashiness: How obvious it is that you are taunting. This can include particle FX, sound FX, or simply the animation itself.
Tilt Factor: How tilting it is to see this taunt in the perfect situation. What we found through our exhaustive research is that not all taunts are created equal in this department.
Fun Factor: How fun it is to cast the taunt itself. It can't be a good taunt unless you enjoy using it yourself.
Note: Although the numbers are important, they do not tell the entire story. As in life, certain anomalies exist in which we need to ignore the scoring system entirely.
▶️ Autoplay videos
🔇 Mute videos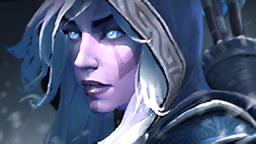 Drow Ranger
Keep an Ear Out
Rare
73.91%
UPTIME

What a truly awful taunt. If you didn't know any better, this could be considered a typical idle animation.

Antimage
The Magic Ends Here
Rare
48.94%
UPTIME

The arm movement on this is hilariously lackadaisical.

Axe
Come and Get It!
Rare
48.65%
UPTIME

Honestly the idea behind this isn't that bad, it's just that it is not noticable at all, especially if there are creeps battling around you.

Broodmother
Spider Shuffle
Rare
52.50%
UPTIME

We're starting to get a bit more flashy here, but still not good enough.

Lina
Get Burned
Mythical
62.71%
UPTIME

This one is pretty bad, but the small fire effect puts it just high enough to not be the worst.

Natures Prophet
Shredding the Lute Invisible
Mythical
51.92%
UPTIME

I actually would LOVE this one if they added some sounds. But watching this without any sound effects makes me quite angry.

Grimstroke
Harsh Critique
Rare
52.94%
UPTIME

This is the worst rated taunt that you can move while using. Congratulations Grimstroke, you made a question mark on the ground. This taunt SUCKS.

Juggernaut
For Death and Honor
Rare
64.81%
UPTIME

Unfortunately zero sound effects for what could have been considered passable for its time.

Juggernaut
Sharp Blade
Mythical
71.64%
UPTIME

This reminds me a lot of the Pango taunt. This would of course be rated much higher if you could move while using it.

Crystal Maiden
Beautiful Snowangel
Rare
74.00%
UPTIME

Pretty flashy for a non-moving taunt, but why no sound effects?

Natures Prophet
Victory Jig
Rare
63.33%
UPTIME

Another amazing Nature's Prophet taunt ruined by not having sound.

Techies
Techies Squint and Laugh (with Swine of the Sunken Galley)
Prismatic: Explosive Burst
46.51%
UPTIME

This is quite flashy, but no mobility AND no sound FX.

Techies
Techies Squint and Laugh
Rare
46.51%
UPTIME

Slightly more flashy than his other version, but with the same problems.

Pudge
Shake Your Money Maker
Mythical
76.14%
UPTIME

This is one of the best non moving taunts simply because it's a fat man shaking his junk. Oh and the screen shake at the end is quite a nice touch.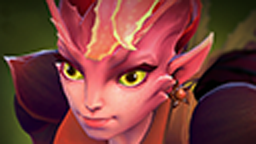 Dark Willow
Thorns and All
Immortal
69.15%
UPTIME

An Immortal taunt with no sound effects. SHAME

Sniper
Quick Draw!
Rare
48.48%
UPTIME

Very boring and very quick. Well maybe that is the point.

Witch Doctor
Celebration of Death
Rare
68.83%
UPTIME

Easily the best non-mobile taunt. Iconic to say the least.

Luna
Selemene Leap!
Rare
48.57%
UPTIME

Very quick and very spammable.

Magnus
Mag Power!
Rare
47.06%
UPTIME

This is a simple taunt, that won't really affect your enemies in any way, but still something you won't mind using all the time

Clinkz
Xylobones
Rare
68.52%
UPTIME

This is my least favorite taunt that introduces music. It's not terrible, it's just not as good as the rest.

Winter Wyvern
Pleasant Distraction
Rare
72.73%
UPTIME

Not the craziest taunt, but still something fun to use from time to time.

Phoenix
Cold Breakfast
Rare
85.71%
UPTIME

Here we have one of the highest uptime taunts, but its just because there's a freaking egg on the ground.

Techies
We Have Liftoff
Rare
61.54%
UPTIME

Finally some sound FX are added for a techies taunt, but it still kind of dissapoints. Maybe our expectations were too high for you little buddy. You're supposed to be the king of trolls.
Slark
RazorFlip!
Immortal
44.74%
UPTIME

This is a very popular taunt. Overall it's ratings based on our criteria are quite solid as well. Unfortunately for slark, this taunt has the worst uptime of any taunt in the game, which is why we find it down here.

Riki
See Me Now
Rare
72.41%
UPTIME

Reggae for someone who smokes it up seems quite appropriate. But at the same time, this hero is invisible for most of the game.

Storm Spirit
In the Spirit of Peace
Mythical
70.77%
UPTIME

I love the idea behind this taunt as it introduces multiple poses. It's very zen-like which fits the theme.

Troll Warlord
Troll's Groove!
Rare
65.96%
UPTIME

The tap-dancing Troll is not the most amazing taunt in the world, but I'd say it is still solid.

Phoenix
Order Up!
Rare
85.71%
UPTIME

This is the 2nd version of the Phoenix taunt, both of which tout a very high up-time. This one is just clearly better because cooked eggs are more delicious.

Clockwerk
Do the Robot!
Rare
63.24%
UPTIME

The animation itself is OK, but the sound FX probably carried this taunt to this spot.
Weaver
Exterminated
Rare
57.89%
UPTIME

Even though the up-time on this is not great, it's a quick and annoying taunt for a hero who is very elusive.

Gyrocopter
Do a Barrel Roll!
Rare
57.14%
UPTIME

A classic, but probably not quite as good as Batrider.

Batrider
Hang Loose!
Rare
67.69%
UPTIME

A simple animation, similar to Gyro's, but the voicelines are great.

Windranger
Your Prefer Arrows?
Immortal
58.97%
UPTIME

Now we start to get into some taunts that can actually tilt. Imagine seeing those hearts after 10 consecutive shackles that should never have hit.

Pugna
Check This Out!
Rare
74.58%
UPTIME

A solid taunt for a hero who can be very annoying.

Antimage
Bring It On
Rare
73.91%
UPTIME

Finally a worthy taunt for our boy Anti-Mage. It has the mobility needed and gives off the vibe that you are actually contributing to your team's victory, when in reality you are just stuck in the jungle farming all game.

Tiny
Rolling Stone!
Rare
51.52%
UPTIME

This taunt is an anomaly. It rates well with our criteria, but has absolutely horrendous uptime, thus the current placement. Overall it is a very fun taunt to use, but we unfortunately can't ignore the numbers completely!

Venomancer
Bananadancer
Rare
72.73%
UPTIME

Good squishy sound effects: check. High Up-time: Check. Take advantage of Bananamancer meme: Check.

Shadow Shaman
Shaman Dance
Rare
78.95%
UPTIME

This is a very underrated taunt. It provides some solid dancing skills from our Rhasta friend and also sports an extremely high up-time.

Earth Spirit
Dirt Surfer
Rare
77.78%
UPTIME

Surfer dude Earth Spirit is legit. I'm not sure how tilting it can be, but it sure is fun to use.

Legion Commander
Fearless Cadence
Rare
71.64%
UPTIME

LC has a serious business taunt with a good drum beat.

Beastmaster
Beat Master
Rare
58.49%
UPTIME

Speaking of drums, Beastmaster beats the shit out of his.

Faceless Void
Timeless Classic
Rare
74.24%
UPTIME

Every carry needs a taunt they can spam to oblivion.

Slardar
Flopper
Rare
64.81%
UPTIME

Nutcracker theme with good splash effects makes this a good taunt.

Ancient Apparition
Cold Hearted!
Rare
68.00%
UPTIME

Rock music combined with Windrunner's heart. A good taunt for one of the most annoying heroes in the game.

Invoker
The Master Juggles
Immortal
81.40%
UPTIME

Not the flashiest taunt, but it sports a very high up-time and is a ton of fun to use.

Centaur Warrunner
Battle Dressage
Rare
64.81%
UPTIME

CENTAUR!!!

Tusk
Fight Me!
Rare
70.18%
UPTIME

Probably the best thought out taunt. Absolutely love this.

Crystal Maiden
Making Friends
Mythical
115.63%
UPTIME

Building a snowman with high pitched music is great and all, but the fact that this taunt has 115% uptime is ridiculous.

Lich
Ice Cold Baller
Rare
76.83%
UPTIME

Lich is basically playing with a basketball. You knew this was going to be highly rated.

Enigma
Enigmatic Style
Rare
71.67%
UPTIME

Missed a great opportunity to make the sound cue fit more with the WACKY WAVING INFLATABLE ARM FLAILING TUBEMAN & it unfortunately does not work with eidelons. Despite all this, a truly awesome taunt.

Phantom Assassin
Deadly Grace
Rare
76.67%
UPTIME

All the carries seem to have this type of music, which is cool. I love the movements from this as it makes me think of the Matrix.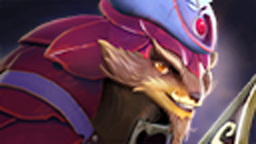 Pangolier
Foolish Gallantry
Immortal
66.67%
UPTIME

A much better version of one of Juggernaut's taunts.

Vengeful Spirit
The Royal Raspberry
Immortal
77.33%
UPTIME

This is truly a classic and fits the definition of a taunt probably better than any others.

Rubick
Giddy Up!
Rare
63.64%
UPTIME

The crazy thing about this taunt is that it doesn't look like anything special, but it still tilts you and is super fun to use. Who doesn't want to ride around on an imaginary horsey?

Death Prophet
All Sparkles n' Rainbows
Rare
76.71%
UPTIME

A classy taunt for a classy lady. The rainbow is pretty random but I love it.

Brewmaster
Barrelmeister
Rare
69.35%
UPTIME

Love the carnival feel to this taunt

Monkey King
Goin' Bananas
Common
68.63%
UPTIME

This taunt is quite flashy and a ton of fun to use. The fact that it drops a banana at the end is the true clincher though, lets be real. Oh, and it is somehow a COMMON?!

Mirana
Cat Wrangler
Rare
67.31%
UPTIME

This one is hilarious as it turns Mirana's mount into a carousel at the fair. It kind of messes with the enemy too as they don't really know what direction you are facing.

Skywrath Mage
Chicken!
Mythical
69.35%
UPTIME

A better version of the Venge taunt, but of course they are truly linked at the end of the day.

Shadow Fiend
Fiendish Swag!
Rare
64.58%
UPTIME

Hearing this taunt while he destroys you mid is one of the most tilting things in the game.

Alchemist
Ogre Hop
Immortal
73.33%
UPTIME

Easily one of the most fun & spammable taunts in the game.

Lion
To Hell and Back!
Immortal
76.39%
UPTIME

God I hate this fucking hero.

Wraith King
Fit to Rule
Rare
76.39%
UPTIME

This taunt is so fun to spam, especially considering your skeletons follow suit.

Pudge
Skip to the Good Stuff!
Mythical
70.49%
UPTIME

Jump roping with this fat mess makes all your missed hooks worth it.

Kunkka
Step Lively
Mythical
73.68%
UPTIME

Great music and terrific dance moves from Kunkka.

Spirit Breaker
Raging Bull
Rare
73.85%
UPTIME

This is very spammable and quite annoying. It came so close to the top 10. I'm still questioning it myself.

Zeus
Heavenly Jump!
Mythical
54.55%
UPTIME

Horrible up-time, but it truly fills a need to have something nastalgic and simple in the game. A true masterpiece.

Ursa
Not Just Your Average Bear
Rare
71.15%
UPTIME

We've had taunts that are annoying to listen to as an opponent, but this one strikes fear into you considering which hero it is.

Chaos Knight
Orderly Chaos
Rare
69.84%
UPTIME

The trumpets make this one so much more unique to me than a lot of the other sound FX we've heard thus far. Plus the fact that it works on your illusions makes this top tier.

Omniknight
Bathed in the Glow
Rare
73.44%
UPTIME

What an annoying prick.

Jakiro
Fluid Mechanics
Rare
76.00%
UPTIME

Such a beautiful and classy song. One of the best taunts of all time.

Natures Prophet
Make It Rain
Immortal
78.08%
UPTIME

Oh look, another Nature's Prophet taunt. Only this time it owns. It has it all, the music, the dance moves, and the flashiness.

Tidehunter
Backstroke!
Mythical
63.64%
UPTIME

I might have stretched the numbers for this one, but it's such an amazing taunt. Having a hugely modeled hero with easily the most ridiculous cosmetics on their back splashing is incredible. It's also quite old school, releasing in 2015.

Lifestealer
Chain Break Dance
Mythical
73.77%
UPTIME

Yet another carry with the aggressive music, but Lifestealer's dance moves are what really get me here. Takes the best of a lot of taunts and makes it his own.

Undying
Funk of the Dead
Rare
73.53%
UPTIME

A true instant classic. Undying moonwalking to this music brings joy to all, except for those being tilted of course. And during this process I learned that the taunt sound has a much lower bass when in his ulti form. Very cool!

Leshrac
Party On? Party Off!
Immortal
76.47%
UPTIME

Was there any question on who was #1? The goat man shall live on as having the best dance moves in Dota 2. Congratulations Jay Leno, you've made something of yourself.

Luna
The Cat Dancer!
Rare
This is a bonus taunt. To my knowledge, it is the only taunt every removed from game (and later replaced by Selemene Leap). Why in Gaben's beard was this removed? The sound alone would instantly make this a contender for best taunts of all time. We must start a revolution to get the Meow back in the game immediately! Credit to totite tetito for lost clip.